Intelligence Agencies You Don't Know About
When you think of a secretive intelligence agency, you likely think of the U.S.'s CIA, Russia's KGB or the Israeli Mossad. While these agencies are notoriously – for lack of a better word – intelligent, there are many notorious intelligence agencies which you likely – and perhaps alarmingly – don't know about. These agencies are extraordinarily secretive and, in many instances, little is known about them. Here are a few…the rest we can't tell you about:
National Underwater Reconnaissance Office (USA)
For thirteen years, this secretive agency was completely unknown to the general public. NURO was initiated in 1969 and developed as a liaison office for the United States Navy and the CIA to manage, in particular, underwater reconnaissance. NURO is a highly obscure agency; even its name has been secret and its very existence was not known until 1998.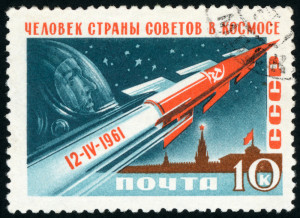 Federal Security Service (Russia)
The KGB may be another one of those well-known intelligence agencies, albeit a feared one. However, the KGB's main successor; the Federal Security Service is relatively unknown. Located in Lubyanka Square in Moscow, its main operations are domestic activities including counter intelligence, border security and surveillance but they do have some international activities.
Global Response Staff (USA)
Recently, the Washington Post gave attention to a secret arm of the CIA tasked with security operations internationally. The Global Response Staff is currently comprised of hundreds of former members of U.S. special operations forces who often work as private contractors. Their basic mission is to guard spies, but in reality, they do quite a lot more. Global Response Staff operations have drastically expanded in recent years to include crucial security at drone bases, defending Special Collection Elements in the field, and transporting intelligence resources in combat zones.
Communications Security Establishment (Canada)The Communications Security Establishment (CSE) is the national cryptologic agency of Canada. Its main headquarters is in Ottawa and it is one of the key security and intelligence organizations. It, in conjunction with other agencies, is responsible for foreign signals intelligence (SIGINT) and protecting Canadian government electronic information and communication networks.
Bundesnachrichtendienst (Germany)
The Bundesnachrichtendienst (BND), is the Federal Intelligence Service of Germany that gathers both military and civil intelligence for the German Government. It routinely engages in immense surveillance and is notorious for its secrecy and efficacy. Even though most people around the world, and even many German citizens, do not know of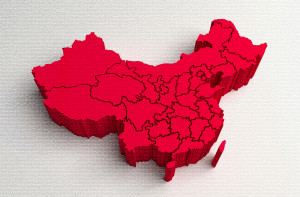 the Bundesnachrichtendienst it is very powerful and influential around the world.
Ministry of State Security, China

The Ministry of State Security (MSS) is the Chinese Government's primary intelligence arm. Responsible for foreign intelligence and counter intelligence operations, the MSS's main priority is to identify enemies, spies and counter revolutionary activities that threatens the Communist Party of China.