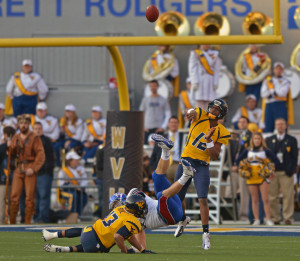 Like many MANSMART readers, I am a gambling man, and, with guidance from one of my guru gambler buddy's, considered Sunday's LOCKBET as Jets -2.5 (got pushed to 3 before game time on some books) against the getting better, but still the Raiders, Oakland outfit. Fitzpatrick has been solid, and the joke since the beginning of the season was that Jets MVP for the year would be Ike Enempkali that broke Geno's face for not coming to his charity event and not paying him back for his plane ticket.
From the minute Geno stepped in, I knew I was doomed. To my utter disbelief, there was a glimmer of hope- no not from Geno, but from when he got hurt and they put BACK IN the already 'Out' for the game Fitzpatrick. With torn ligaments in his non-throwing hand, it was going to be interesting, but what does he do? First play, throws for 25 yards down the field! Sure this may have been a little bit of garbage time (although they were only down by two scores and a TD would have made for onside and potential tie) and sure the play was called back because of a blocking penalty, but if Jets want to have any chance for the rest of the year, Fitz hurt is better bet than Geno 110% (which for the record I don't think has ever happened).
Update: Fitz has ligament damage to his thumb, and surgery required 'at some point'- its now a pain tolerance issue for Fitz…get the vicodin…
Update2: As of Tuesday night, nobody is giving lines b/c don't know if Fitz will play…if its Geno, we'd guess a low spread for Jets against..JAGS!? at HOME!? Still liking Jags…didn't you read the fucking article?!
Update3: Fitz played through the pain and won Week 9. Everyone agrees- Fitz hurt better than Geno healthy. Could be a major rallying point for Jets this season (and we've heard that Fitz is popular in the locker room as well)…could bode well for playoffs…we'll keep an eye